What's up fam…
I know that I do a lot of pieces geared toward women, but this one is solely dedicated to the fellas.
Hugo Boss. We know it. We love it. But many of us have veered away from the beloved BOSS to venture  onto other designers. Tsk tsk tsk. Hugo Boss is a classic, and the separate brands BOSS and HUGO should both still be recognized  as such in our fashion world.
The new additions to BOSS Orange for this season are what we always expect: GREAT.  The clean lines and well structured fit of the items are what we all need to be gearing towards in our wardrobes (death to saggy pants!).
Structured blazers with the well-fitting tee adorn the collection. And this ensemble, is actually one of my favorites. And fellas don't be afraid of the deep "v". When worn properly it actually accentuates your masculinity. And if you're not comfortable with it, the scarf is a great addition.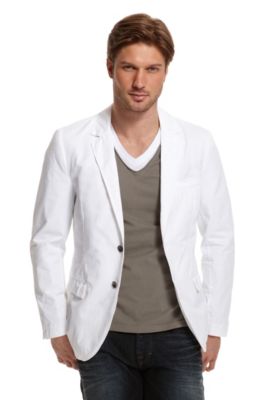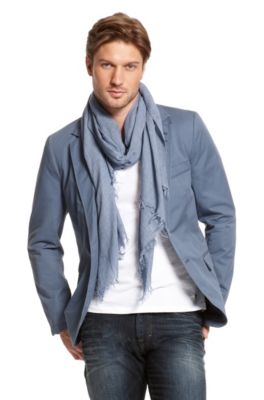 And for the breezy spring/summer nights you should really invest in a nice leather jacket. They can be the icing on the cake to any great outfit. Check out the details on this particular jacket. The unique color makes it stand out just enough that you won't steal your lady's thunder when y'all step out together. And if it's just a quick, casual outing the cotton hooded jacket is a must have as well.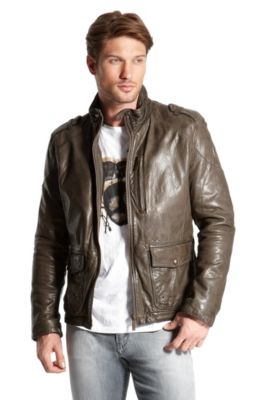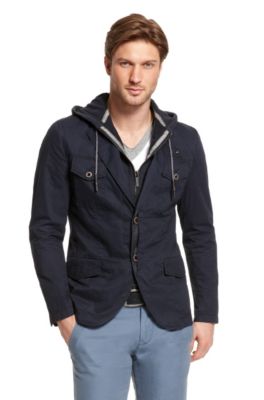 Now many of you may not like the style and fit of the BOSS Orange jeans and shorts but I have to acknowledge them because they are actually quite nice. Being that they are a bit on the slimmer side (straight waist/leg), they may not actually work for the huskier guy but, nevertheless, I like them. (If you join the weight loss challenge, we can help you get into these regular fit jeans comfortably! *shameless plug*)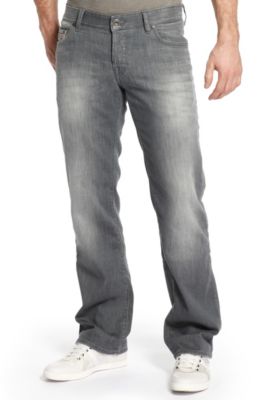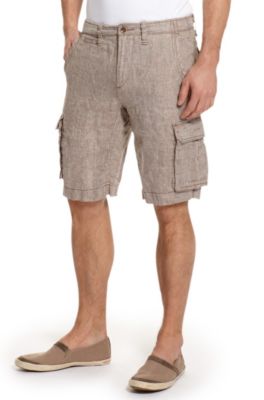 Sweaters, stylish button downs, and polo style shirts fill the collection but with very little choice of colors. I was hoping that they would take the risk of using more bright and vibrant colors but my hopes were of no avail. Through the slim pickings of shirt colors, this is what i was able to find in the collection…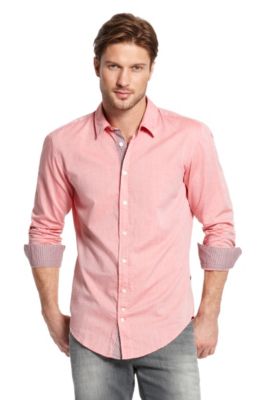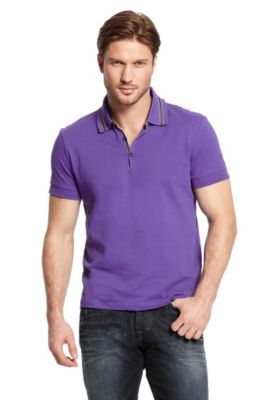 T-shirts and an assortment of swim trunks complete the  clothing part of this seasons' collection. I really like the flair of the designs on the t-shirts. They're eye-catching yet not too over the top.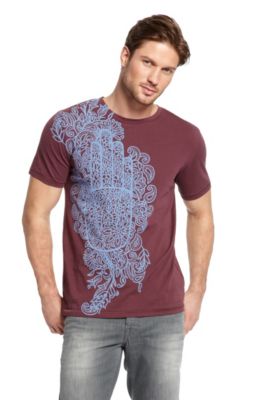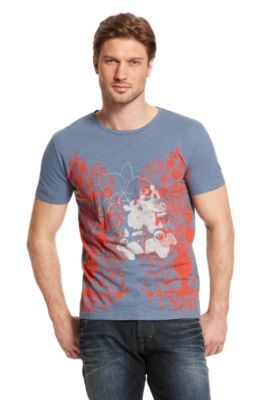 Shoes- In my everlasting effort to get us fellas away from the sneaker and into a more age appropriate shoe, I want to highlight the casual loafers that are apart of this line. I like the simplicity of it, but I can also appreciate the distinctive material used to make them. The pure cotton canvas and leather trim are a match made in shoe heaven. The casual comfort level for these is a 10, and I'm sure they will be a "go-to" favorite due to the ease of wear and neutral colors that can go with just about anything in your wardrobe.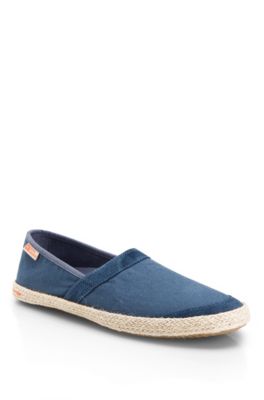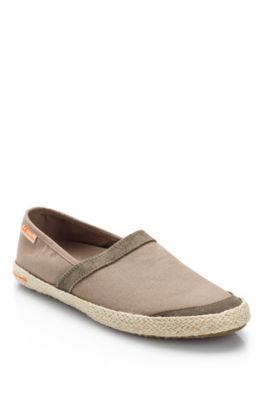 BOSS Orange Cologne
In a word: Amazing.
It's a strong, masculine smell but not too overpowering. And that is a really good thing. The perfect blend for a man who wants to make a statement across the board; Perfect cut and perfect 'fit topped off with the right smell that will leave a slew of women in his trail.  
Well fellas that's my take on the line. You can check it out for yourself at
*Disclaimer- All the pictures of the same dude because he's the only male model for this collection.*